---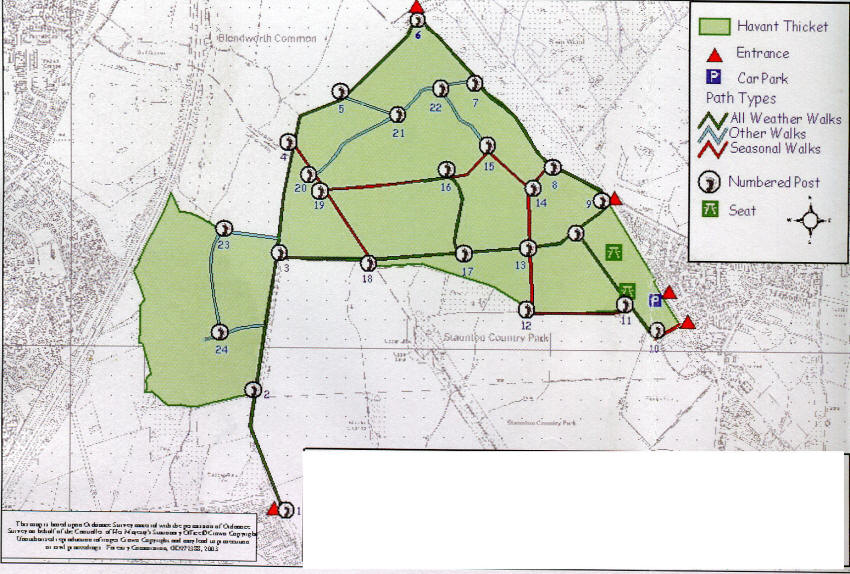 The Havant thicket site is a Forestry Commission area of woodland north of Leigh Park, Havant and east of Rowlands Castle.
The main entrance point is on Manor Lodge Road where this an on site car-park. (OS Grid Reference SU 725102. The Post Code PO9 6HE for the road opposite the entrance will get you there if you use a GPS navigator.
The site is best known for nightjars, woodcocks and glow-worms but there are also plenty of wild flowers, adders if you know where to look and it can also be good for fungi.
Most of the paths on the map are good although in some areas they can be very muddy after rain especially in areas where there has been recent forestry work. Occasionally you may find paths closed where work is going on.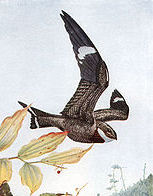 To hear and see nightjars visit between early May and July. The birds arrive sometime in May so it may be better to wait till towards the end of the month if you want to be sure to hear or see them. The good areas to search (in 2011 and probably 2012) are in areas relatively recently cleared around the little blue numbers 14 and 15 and newly in 2010 21 and 22. They chur and become active from about half an hour after sunset and if you are lucky enough to see them flying in moonlight, particularly early in the season, it can be a magic experience. Most years the local Wildlife Trust arrange a walk to se them. (see the events page).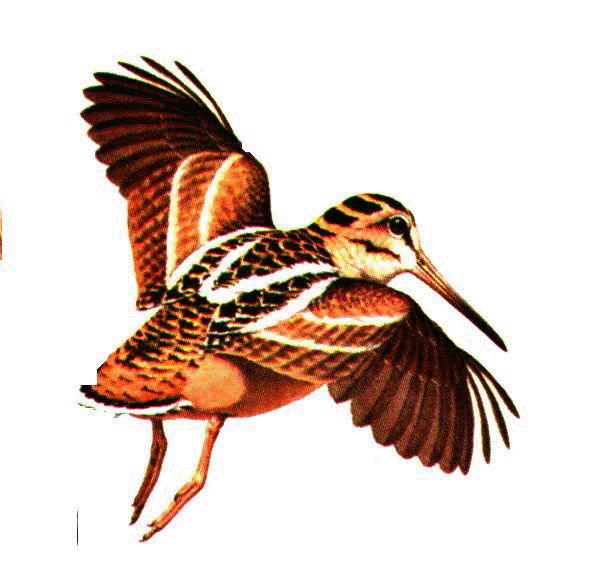 Woodcocks are usually seen roding over the trees and can be expected in any area where you have reasonable views around you. e.g. all the good nightjar paths. They usually announce themselves by the piping 'roding' calls described in one bird book as a 'croaking orrrt-orrrt followed by louder, high sneezing tsiwick'. Personally I have not heard the croaking recently - to do with my age maybe!
Glow- worms can be found in the verges of the paths between 9 and 17 on the map but I suspect that a good search would find them on other paths. Usually we find them when walking back from Nightjar walks in from late June into early August.
The grasslands south of the Thicket are also worth a look for the wild flowers on the rights of way that cross the area for wild flowers and at the right time of the year for breeding lapwings. This area is destined to be flooded to create a a new reservoir but this looks to be many years away.
---